Ways To Sell Your Art Online for Free – Cheap and Chic Ideas for Art Marketing
There's a big wide world of art marketing approaches out there, but if you are just starting out or have a limited marketing budget you might be looking for the best ways to promote your work while keeping your costs down.
We're going to take a look at some of the most effective ways to sell art online for free, with a roundup of more detailed articles to give you the fullest picture.
Do note though – nothing comes completely for free. These approaches need you to invest your time and creativity to reap the rewards, and some of these approaches work on a commission basis – where you only pay after you have earned.
And don't worry that cheap won't mean chic – we've curated these ideas to offer a great, high-quality springboard for your business.
Social Media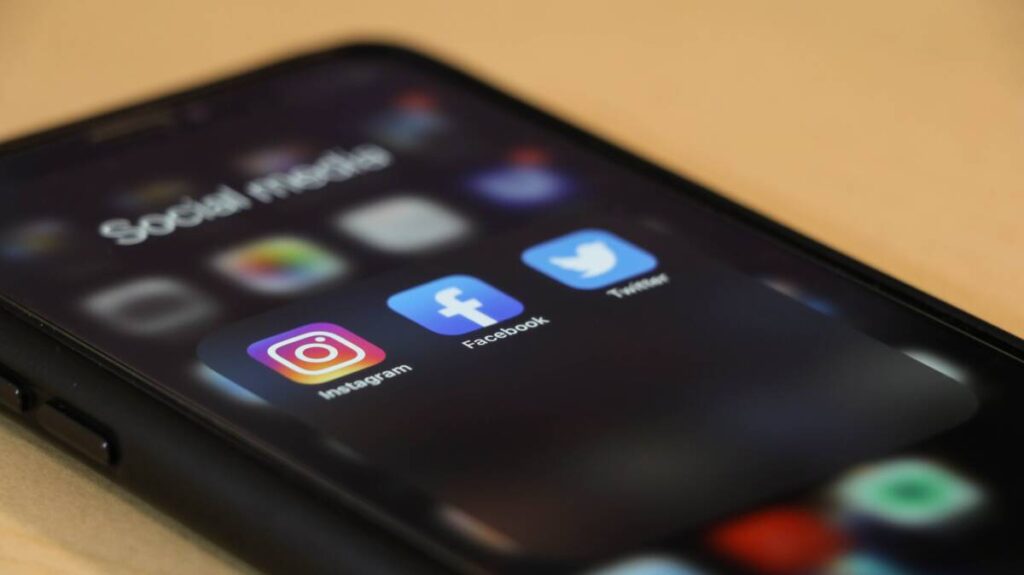 Pros –
Enormous potential audience
Range of different social media sites so you can pick and mix to fit your product
Opportunity to get feedback and find a network
Cons –
Your first port of call is social media. There's an ocean of different social media sites out there catering to different audience groups, so take some time to think about what you are selling and who you are selling it to, before you dive in. It can take a lot of time to do social media well, so it's sensible to focus your attention on one or two key sites at first.
The real value of social media is the huge potential audience that you can reach, and you can develop a large pool of advocates to shout for you. It's possible to reach audiences that would be very difficult to engage with using other methods – for example getting the attention of galleries or journalists.
The key is to reach out. As well as posting great content you need to get in touch with like-minded artists and audiences. Research hashtags, groups to connect with, and other artist's to connect with and learn from.
Artists like Lauren Hom, Adam JK, and Hello Hydrangea have established extraordinary followings for their art online. If you find an artist who makes work that you aspire to, see if they have a Facebook group. Many (particularly if they run tutorials) host groups for artists and enthusiasts to share their art form which can be mines of information.
Click here for a detailed post on Social Media For Artists.
Remember, with social media, you'll need to do your marketing, sales, customer service, and finance, but there are a lot of free tools to help to manage the workload. Scheduling tools like Hootsuite can help you to manage your posts, Social Mention can help you keep an eye on what's being said about you and find people you might want to strike up a conversation with, and it's worth considering how you will make the buying process super easy for you followers – a free PayPal account can help.
If social media works well for you and brings in an income, you could push it further through advertising and influencer marketing to amplify your sales.
Online galleries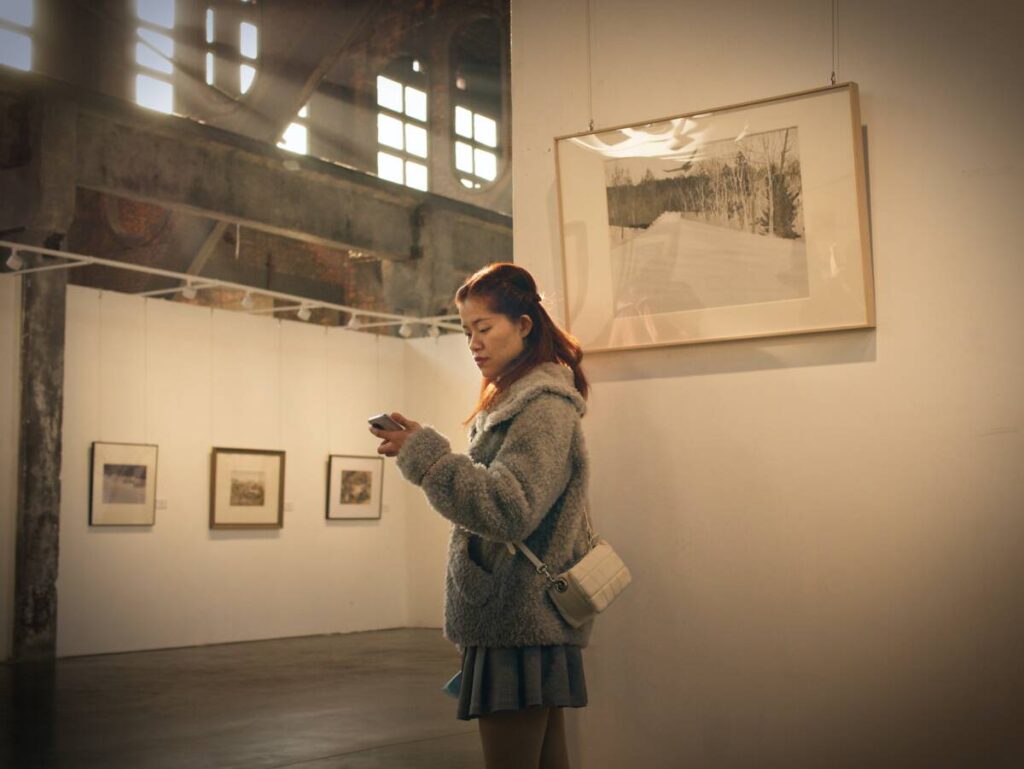 Pros –
Handle the sales process for you
You can align yourself to a big name gallery
Often sell prints on-demand too – so offer an integrated passive income stream
Cons –
Limited layouts
Commission rates can be high
If you're looking for a free way to get found and sell art online, free online galleries, such as SaatchiArt, are a great option.
For this list of ways to sell art online for free, you'll notice that we're not suggesting you build your own website. This is because even with the very best 'free website' packages like Wix, you'll have a template layout and a generic domain name. You also need to do all of your website development yourself, too, to get people onto your site.
While online galleries also have a set layout and a generic URL for your page, they have an engaged audience that is already visiting the site. This means that while you still need to put in the work to stand out, your marketing effort is much more targeted. They also have the added benefit of aligning you to your gallery of choice.
Many online galleries also offer print-on-demand, to augment sales of your original art (more on print-on-demand in a moment), which gives you even more potential to earn.
Sounds like a good fit for you? Find a list of the best online galleries here.
Print on demand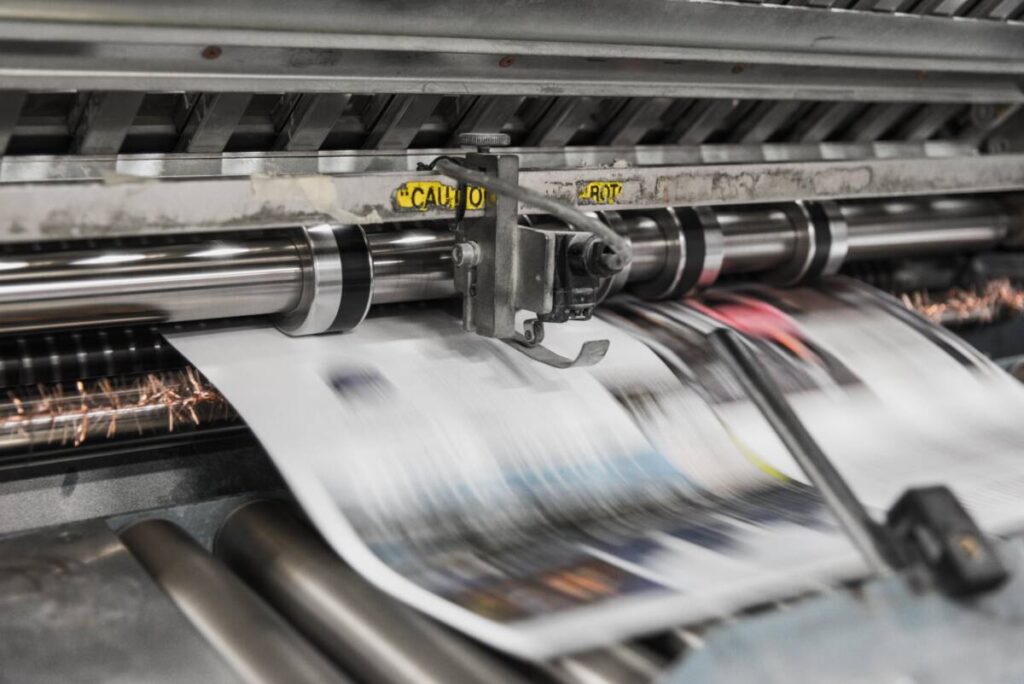 Pros –
Good passive income potential
Great established audiences
Cons –
The commission can be low
You might not have direct contact with your buyers (so no opportunity for personal selling)
With print on demand, you supply the artwork and the printer will apply it to your customer's choice of item. You get paid commission, typically 10-30% of the item price.
This is great as it means that you don't need to hold any inventory or deal with any of the sales process. Also, many print-on-demand sites are free to join.
There's a list of print-on-demand sites here> 5 Stupid-Simple Ways to Sell Art Online That Actually Work (yourartempire.com)
Like online galleries, print-on-demand sites have their own audiences and invest heavily in marketing, so have loads of potential. You need to spend some time setting up your account and products to ensure that they get found well on the site, but once this is done each design has great potential to earn you income.
However, give some consideration to this hands-off nature of print on demand. In return for passive income, you give up a lot of control – periodically check the quality of the items your company prints on, and be aware that you won't have direct contact with your customers so won't be able to build your own relationship with them.
Art in your community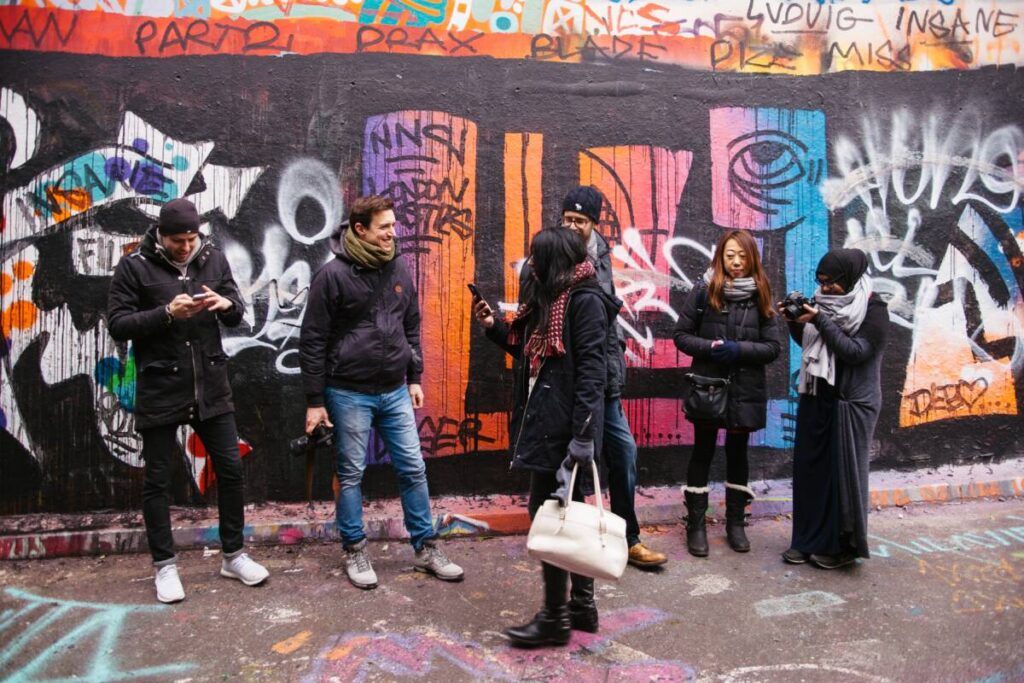 Pros –
Engage with your local community
Get feedback from a wide range of audiences
Cons –
Can be risky – think about how you'll secure your work and protect it from damage
Promoting your art in your community can help you to reach an entirely new audience, connect with the people in your local area and build relationships. Pop-ups, exhibitions, demonstrations, or talks are just a few of the ways that you could get your work out there locally, without needing to spend a dime.
There's a full post here on Local Marketing Ideas to Promote Your Artwork in Your Community.
The really exciting thing about selling art in your community is the unusual and unexpected places that you can find to sell your art. Consider talking to bars and cafes to see if they would show your work on their walls, put up notices on community boards, and get to know the journalists at your local radio stations and newspapers.
Email marketing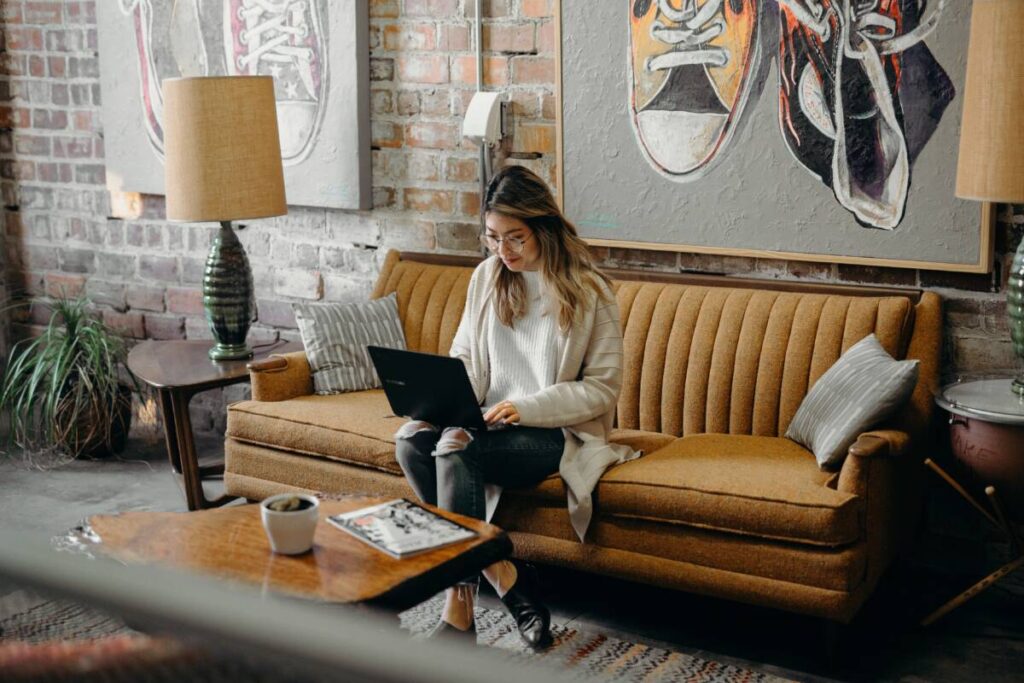 Pros –
Great way to deepen buy-in and tell your story
A tried-and-tested top-performing marketing tool
Cons –
Need other marketing channels to build your list
Email marketing can be a great addition to your marketing and is often cited as the most successful form of marketing out there. Yes, we've saved the best until last. And we've put it last as you need to use some of the channels above first, to find people to subscribe to your list.
Whether you are meeting potential customers through social media or in real life, you need to be thinking about how you will then keep their attention. The more they buy into your story, the more likely they are to buy your art.
And it's a really powerful, sophisticated marketing approach. You can test different versions of your emails to refine your messaging, segment your audience, and automate campaigns to make the most of your list.
There are many free email marketing services, such as Mailchimp, which is free to 2000 list members, SendInBlue, which sends up to 300 emails per day for free, or Hubspot, which caps its free plan at 2,000 emails per month.
Email marketing lands your message right in your subscriber's inbox. It's intimate, and quite rightly carefully policed. Make sure to check out the laws and regulations where you are, always get permission before you send it, and make it easy to unsubscribe.
Email Marketing: Boost Your Email List with These Giveaway Ideas (yourartempire.com)
Conclusion
If you want to sell art online for free, there are lots of options available that will set your business off in the right direction.
Remember to value your time and do your research and planning to make sure that you are putting your effort into the marketing activities that are the best fit for you and your art.
And whatever ways to use to sell art for free online, take stock regularly. Make sure to keep notes of what works and what doesn't, how much money you are making, and how much time it takes.
Let us know what works for you in the comments.