How to sell on Redbubble: 5 Top Tips to Maximize Your Art Sales
Redbubble is the behemoth of print on demand. 
A community of artists and designers fuel the site, providing a vast range of designs that Redbubble can print onto a wide selection of products, resulting in an extraordinary number of available variations. 
This is a reciprocal relationship. While Redbubble relies on its creative community, the site provides an enormous engaged audience and marketing platform in return.
And so, Redbubble is a great tool in your sales kit.
Whether you are wondering how to sell on Redbubble or already have a store that you want to improve, following some simple rules will help you make the most of your account and maximize your sales. Read on…
Have A Plan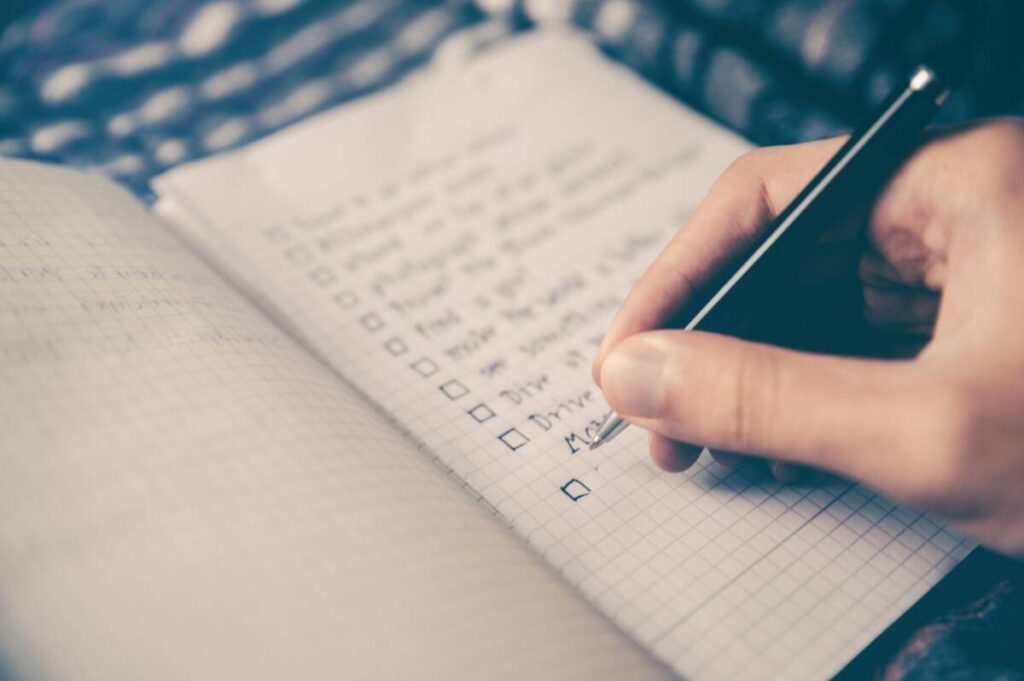 Stop right now and make a Redbubble plan. 
Even though Redbubble is free to join, it can be a real drain on your time. So putting in a little bit of thought and making a plan, even if a simple note on a napkin, can be a massive help in managing your store. 
Redbubble is massive, and with over 400,000 designers on the site, you need to stand out in a very competitive marketplace. Stop and think about what features your art has that are unique or niche. Do you make fan art? Or art inspired by 80s heavy metal? Great, jot those down. 
Doodle your ideal customer – what interests them? What are their motivations? What might their lifestyle be like? 
Then, be clear about what you want to achieve. Are you on Redbubble to make tons of sales? Or to test your ideas on a real audience (without having to spend a fortune on production)?
Make this SMART if you can – specific, measurable, attainable, realistic, and timed. 
Your plan is the killer point that will make all the difference. Use it to keep focussed and measure how well you're doing against your targets. That way, it's much easier to find ways to make improvements and maximize sales.  
Start Planning Your Products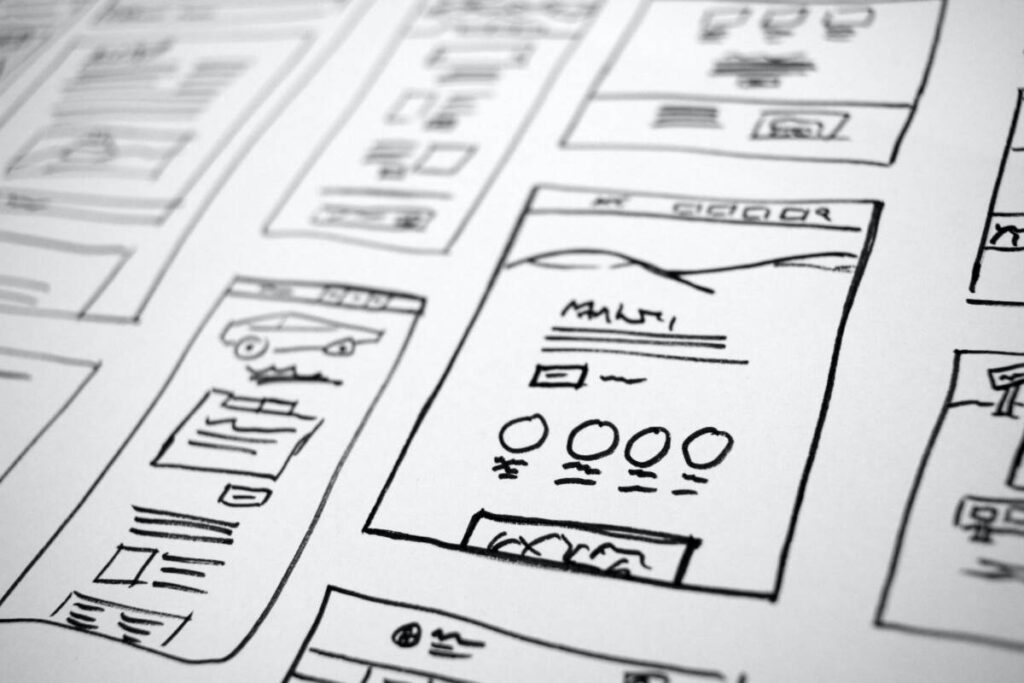 As a great starting point, Redbubble recommends that you have a minimum of 10-12 products in your store. 
Unsurprisingly, stores that make a lot of money tend to have a lot of products. However, it's important to keep in mind what makes your work special and build your product lines around the things that make your art unique or niche. 
It's fine to have a few random designs, but if your store gives customers an idea of what you are interested in, they are more likely to buy into you as an artist, and, essentially, buy more stuff.
But resist the temptation to upload everything that you have ever made. Firstly, this will take you hours, and secondly, think of Redbubble as a portfolio and show off your best work. You never know who might find you on there. 
So, how do you create a thoughtful collection of designs, which has enough products to maximize your sales? 
For each design, make sure that you are adding it in to as many product types as you can, that are appropriate to your product and your ideal customer.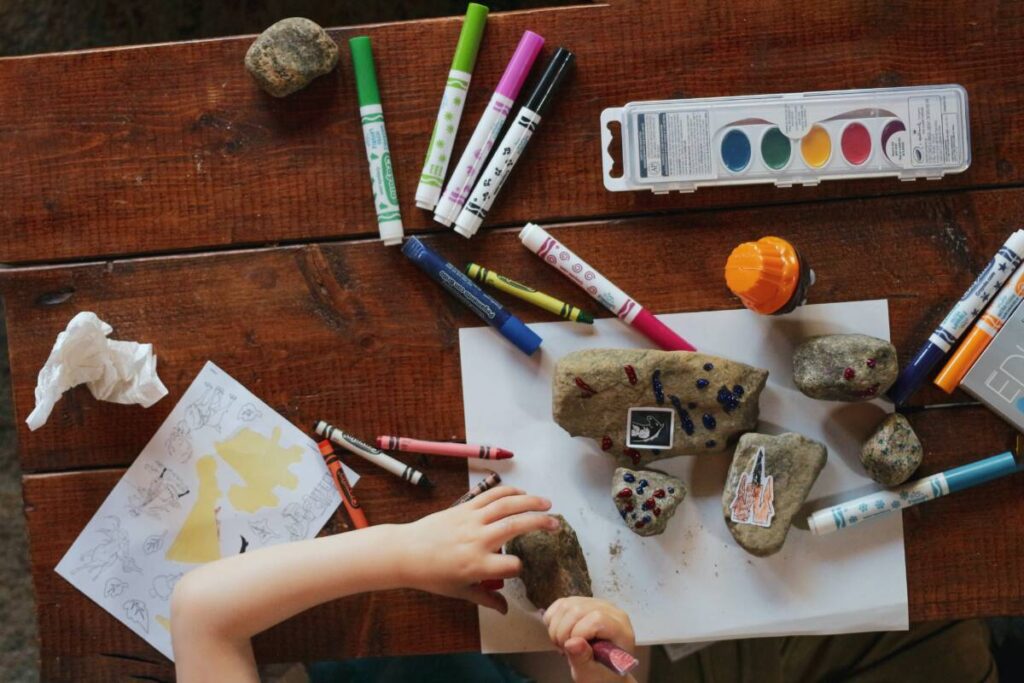 Don't forget that you can change your commission on each product, typically 10-30%. You can charge even more commission on stickers. 
Check out which product types contain fewer designs, and so have lower competition. A great tip for making your designs stand out is to choose unusual default item colors. The customer can pick their item color at checkout – but selecting an eye-catching default color means that you could have the only red t-shirt on a page of white t-shirts. That will help to get more attention. 
You can add versions of your designs to make sure that your work looks awesome on each product. This can be as simple as cutting out an element from a design or having a color version and a monochrome. 
Also, think about what designs you have that are for special occasions or holidays. Some minor changes might be all it takes to make a timely product out of an evergreen one, reaching a whole new potential audience (but try to get these uploaded at least four weeks before the event for your best chance of making sales).
Check the spec for each product to make sure that your artwork looks its very best, every time.
The artwork specification is here> Dimensions & Format – Redbubble.
Successfully multiplied your product range? Now try and group your products into categories, and keep a note of what product types you use. This will help you, and your customers, to find things in your catalog. We'll come back to this later.
Keyword Research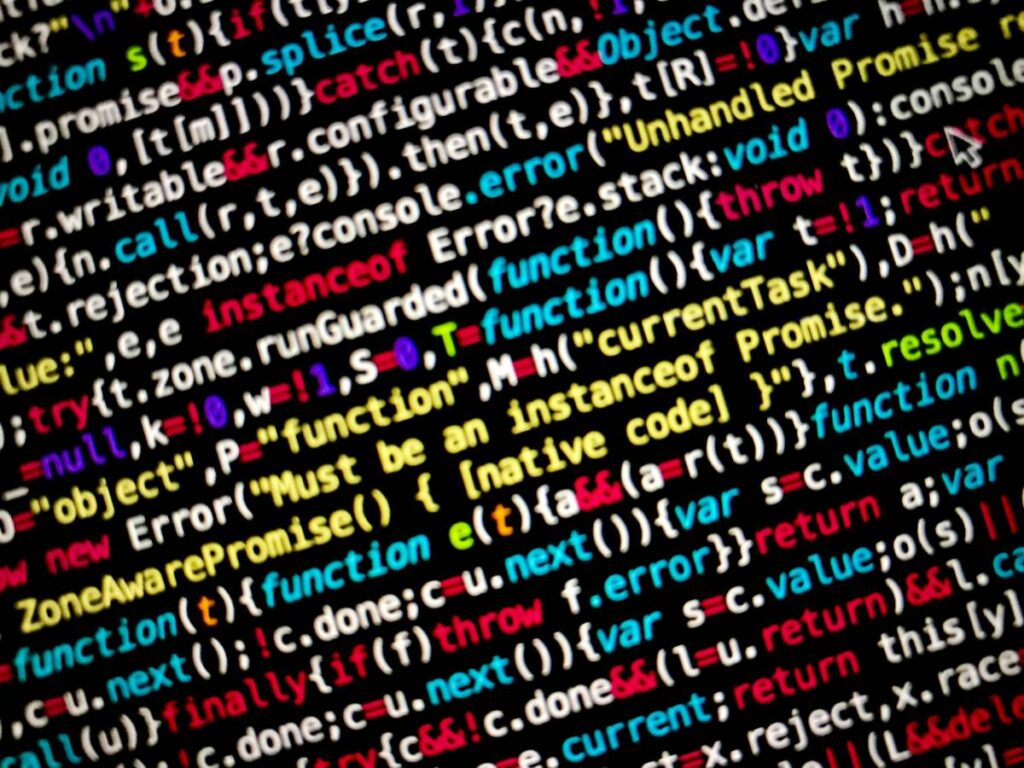 Redbubble is valuable to artists because it offers so much marketing might. It gets listed on search engines and Google Shopping. 
Yet, no matter how amazing your design is, the search engines need WORDS to work. And we know that this is a horrifying thought to many artists, as you focus on the visuals. 
But it need not be a scary idea, and there are lots of easy ways to make it simple to get your wording right. 
It all comes down to keywords, which you'll use in your title, description, and tags for your products. 
The top things to bear in mind are to… 
Use the kind of words that someone would put into a search engine to find your product. Here is where having an idea of who your customer is can be helpful. What features of your design might they find the most important? 
The words that people use to search for web content are sometimes surprising. Free tools like Wordtracker and Ubersuggest can help you to find the most used terms and related phrases. Check out the related tags in Redbubble, too, for more ideas.  
You can also make this more efficient by doing your keyword research based on your categories. All of your designs in a category will likely have similar keywords, and this can massively reduce your research time.
Once you have your keywords, you can develop your copy. This should be easy to understand – remember to use your keywords, be descriptive, and explain your design and you can't go far wrong.
Remember to describe your design, not the product. This means you don't need to worry about including stuff like 'T-shirt' in your product descriptions. If you have added your design to multiple item types, you can use the same (or similar, sense check it!) wording across all these different items. 
Finally – try to list as many relevant tags as you can for your best chance of getting found.
Make the Most of Your Storefront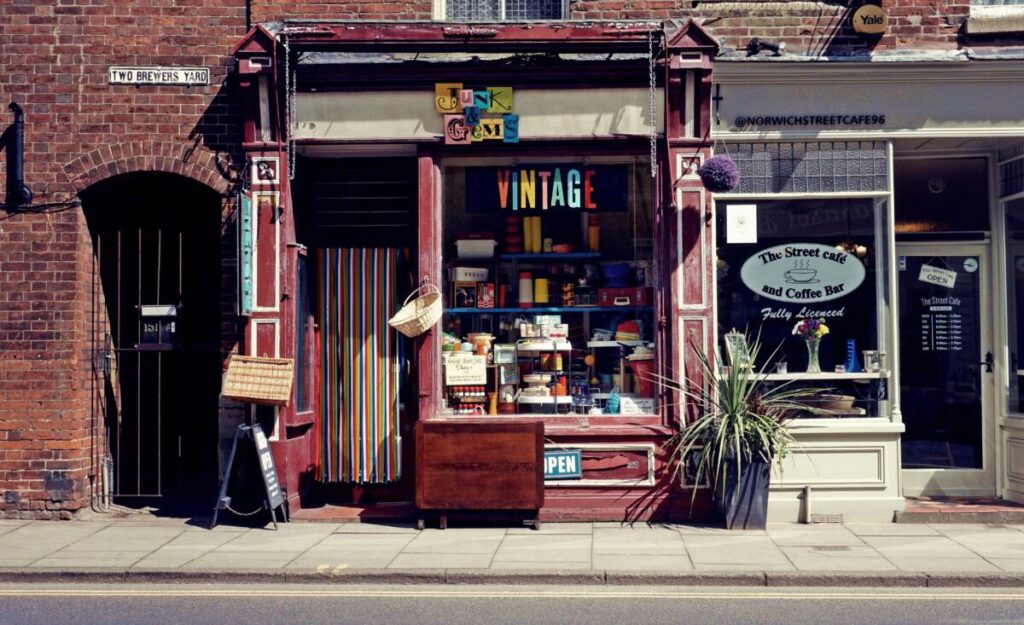 By now, you'll have a good idea of what you want to achieve, what you are going to sell, and how you're going to write about your designs to help customers find them.
Great, now to wrap it all up in an engaging storefront. You can find your storefront by going to redbubble.com/people/yourname or at yourname.redbubble.com. Here, you can add a banner image, profile photo, and an artist bio. 
There's an old marketing saying that…
People buy from people.
and it's especially relevant when selling art. People are buying into your unique creative talent. They want to know a little bit about you and understand the story behind their purchase. All this adds value and builds trust. And makes them more likely to buy your stuff.
For the bio, your artist statement is a good place to start. If you don't have one, think about writing one – there's a post on artist statements here to help you get started. 
You can also add links in your bio. Remember that note you made of all your item types? Add links to these in your bio to help your customers easily find what they want. 
More than Sales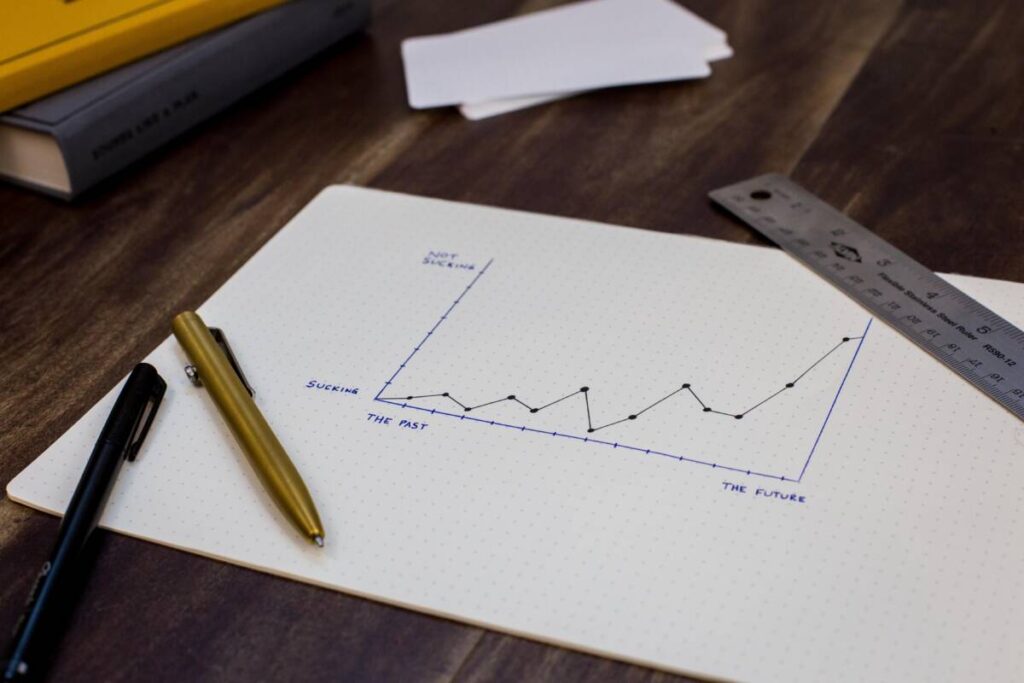 Redbubble is a useful tool to support many activities that you might be working on as you build your art sales.
If you have active social media accounts, add share buttons to your bio, and share your Redbubble store in your posts. Redbubble loves this, and you are more likely to be one of their featured makers if they can see that you are supporting their platform. 
Use your products in real life. Stock up on your designs for markets, fairs, or exhibits through Redbubble and you won't need to commit to big print runs like you would using other print methods. (And it's a good idea to order a couple of items, if your budget allows, to check how your design is printing too).
Also, there are lots of communities that can offer support and advice as you build your store. 
If you make fan art, Redbubble has a list of their accepted themes, and their partner programs can help promote your work Current Brand Partnerships – Redbubble.
And, check out Redbubble's groups, where you can join a community, shout about your store, and find peer support. 
Conclusion
Similarweb suggests that Redbubble receives over 25MILLION visitors a month (as of February 2021), and their marketing heft is reason alone to jump in and start selling your art on the site. 
However, to make the most of this platform it's worth investing a bit of time in planning and researching to make your listings as strong as possible to maximize your sales. 
Remember that Redbubble is your sales tool and it needs to work for you. Find ways of managing your store so that you spend less time listing products, and more time making art. 
Have these 5 top tips given you some ideas for how to sell on Redbubble? Share your store with us on social media and let us know how you get on! Good luck!