How To Make Art Tutorial Videos Like A Pro
Online art tutorials have seen a real boom in the last few years, and there are lots of reasons why you might be working on video tutorials of your own. You might want to share your work, learn and get feedback, build your community, or use art tutorials as a promotional opportunity.
They are a great marketing tool, and by sharing your art through video tutorials you can build your reputation as an expert in your chosen specialism.
Art tutorial videos can also be a brilliant money maker. Whether you choose to set up your tutorials as downloads for passive income or want to offer a bespoke, one-to-one service, video is an agile way to boost your bank balance.
Whatever your reasons for making art tutorial videos, there are some straightforward ways to up your game….
Where Are Your Art Tutorial Videos Available?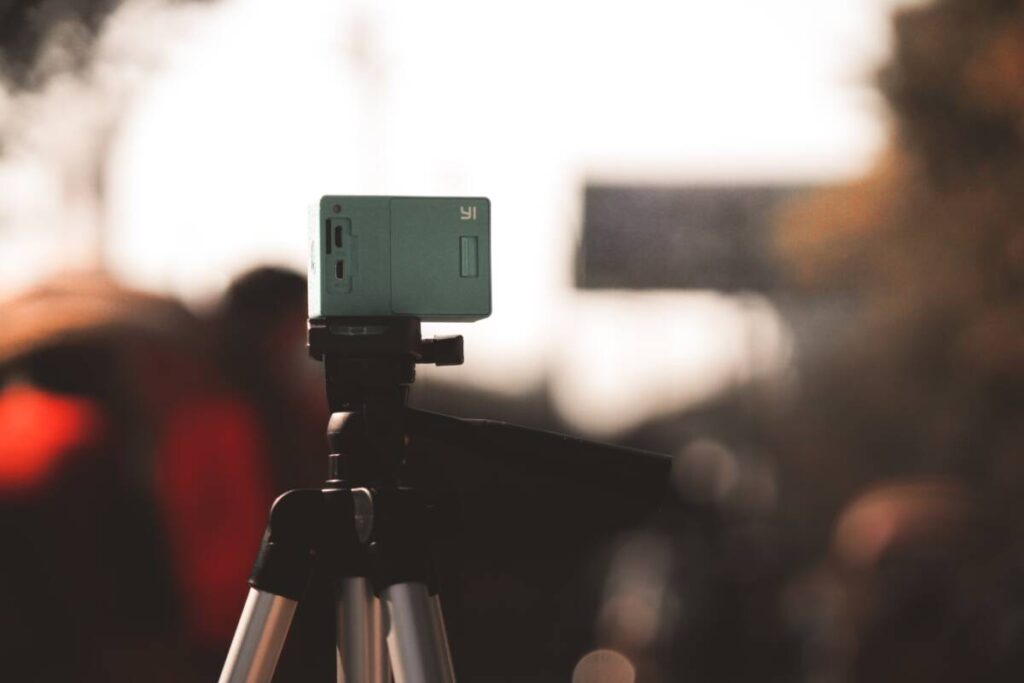 So, if you are making art tutorial videos there are 3 main kinds of distribution to consider. You might choose one or mix them up…
Direct – lots of artists sell their art tutorial videos directly through their website. This gives you ultimate control but means that you are also responsible for driving all of your traffic. For added functionality, build your tutorials with services like Mighty Networks or HowNow for extensive community and course features.
You might also consider making your courses available on a one-to-one or small group basis over video calls, such as WhatsApp or Skype. And, of course, some services like Zoom, Google Hangouts, or MS Teams can handle many more participants, meaning that you can connect with your students, your way, and in real-time.
Social media, such as YouTube or Facebook – with social media you can offer your art tutorial videos either on-demand or live streamed. Putting your content on social media has a ton of advantages. Social media offers access to a huge audience, and your content is really easy for your followers to access.
If you choose to live stream, you can also record your live session and make it available afterward. You might also be able make some money putting tutorials on social media with in-stream-ads, if your content gets enough views. Live feedback is also hugely valuable, especially when you're just starting out.

An e-Learning platform – there are many, many e-learning platforms available, so you want to shop around and find one which has an audience that is similar to your dream students. A few to look at to start you off on your search are: Ruzuku, Udemy, Teachable, Skillshare, Kajabi, and Patreon.
How Are You Going To Produce Your Art Tutorial Videos?
There are a bunch of different ways of making your art tutorial videos, and they can all look professional if you give your video editing enough time and effort.
Depending on your niche, you might want to consider:
Slides – if you have a lot of theory or images to share, something as simple as Powerpoint might be an appropriate method to make a tutorial (or a part of one). Don't discount slides, they can be effective ways to teach and can look great.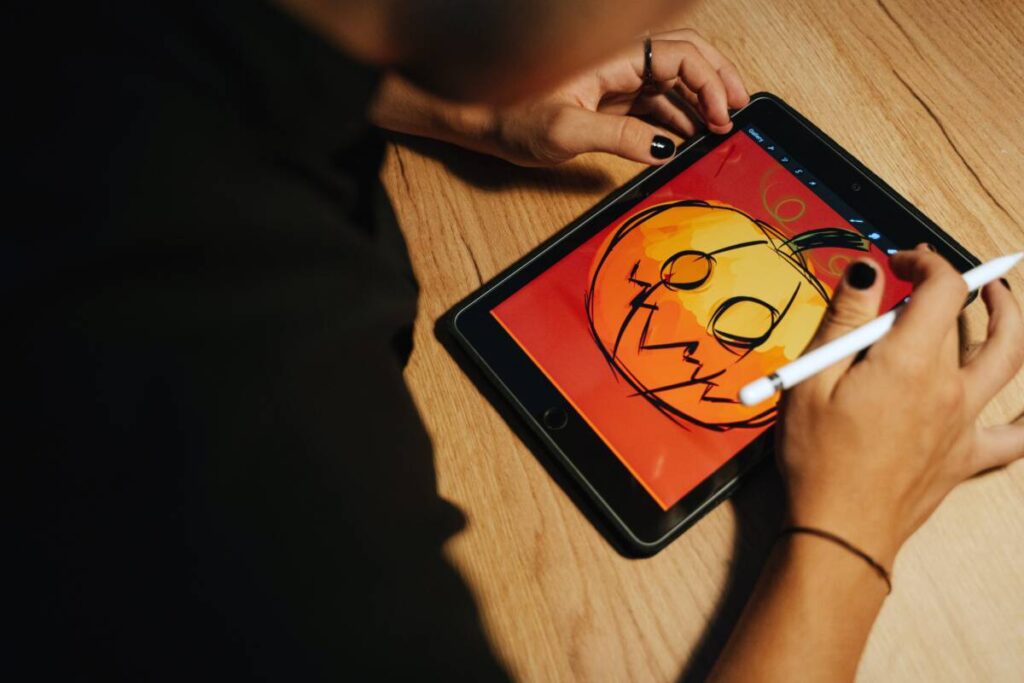 Screencast – ideal for digital art tutorials, screencasting lets you share your exact process with your audience simply. There are some great software solutions out there for screencast recording, and most offer a free trial or personal plan so that you can try before you buy. Functionality does vary, some offer games and quizzes, while other programs have nice features like royalty-free music libraries (more on this later). Start your research with ActivePresenter 8, Aiseesoft, or Camtasia.
Video – the typical format for tutorials, getting up in front of the camera to explain your subject and demonstrate your technique. This requires the biggest investment in your kit – at a minimum, you'll need a smartphone or decent camera, laptop, and editing software.
The range of video editing software is dizzying, so here are a few of the finest:
Astonishing features, a beautiful interface, and a free trial. Oh, and did we mention it tops the video software charts again, and again, and again? A fantastic program for Mac users.
For Windows or Mac users, Adobe Premier Pro packs a serious punch. Available on a monthly Creative Cloud subscription.
Powerful, Hollywood grade editing and there is a free version available, although it is limited.
A free program for iOS or macOS, that's intuitive and feature-filled.
If you're looking for a free online video editor that you don't need to download software for, check out top-rated Movie maker online.
And finally, a quick note on music – decent music can make a huge difference in engaging with your students and giving your project a professional tone. There's a whole world of royalty-free music sites out there, some paid and some free (but often you need to give a credit). Take a look at Motion Array, Purple Planet, or Bensound, for example.
Plan Your Content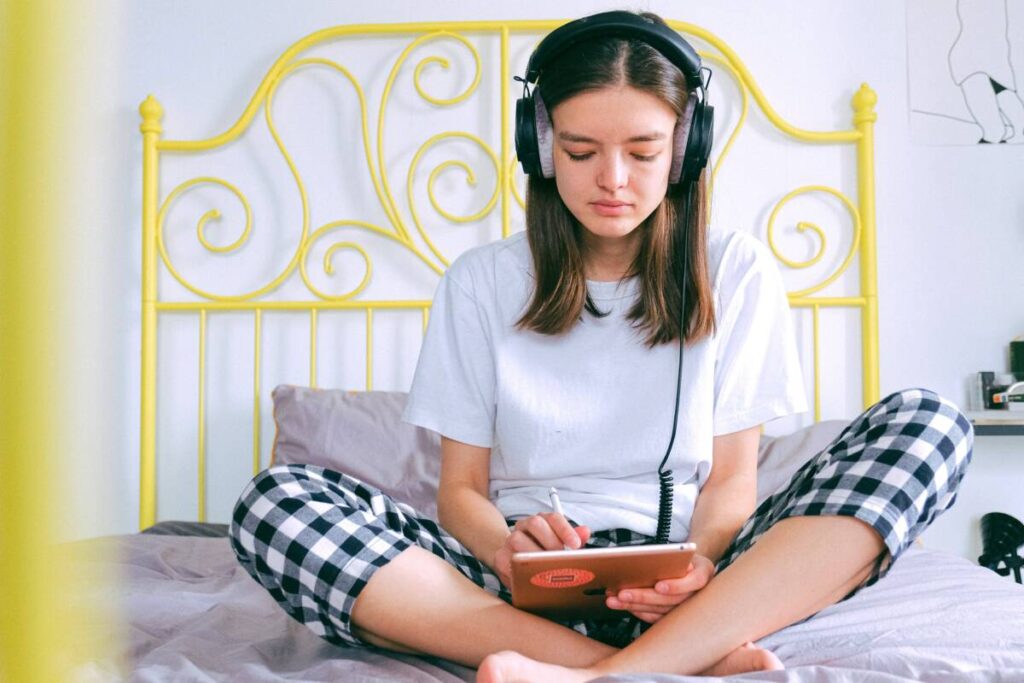 It's a huge cliché, but it's always worth keeping 'Fail to plan, plan to fail' in the back of your mind. If you put the time and effort into planning your art tutorial content right at the beginning, you'll save yourself loads of time later on while making sure that your videos are the best they can be.
Think about how to give the very best outcomes for your students. What is the ideal learning experience? What will they want to achieve at the end of the session? How can you go beyond that and delight them?
Are you making a course or tutorials? If they are stand-alone lessons, do they connect in some way? Is it better to do them in a particular order, or can students pick and mix to fit their interests?
Then make a detailed lesson plan for every tutorial. This is great because it means that you can really clearly describe your course content in your marketing, manage expectations, and also keep you focused on your learning outcomes. Many tutors also script their videos, and you can use tools like Grammarly or Hemingway to check your script and make sure that your wording is bang on.
Tools and Kit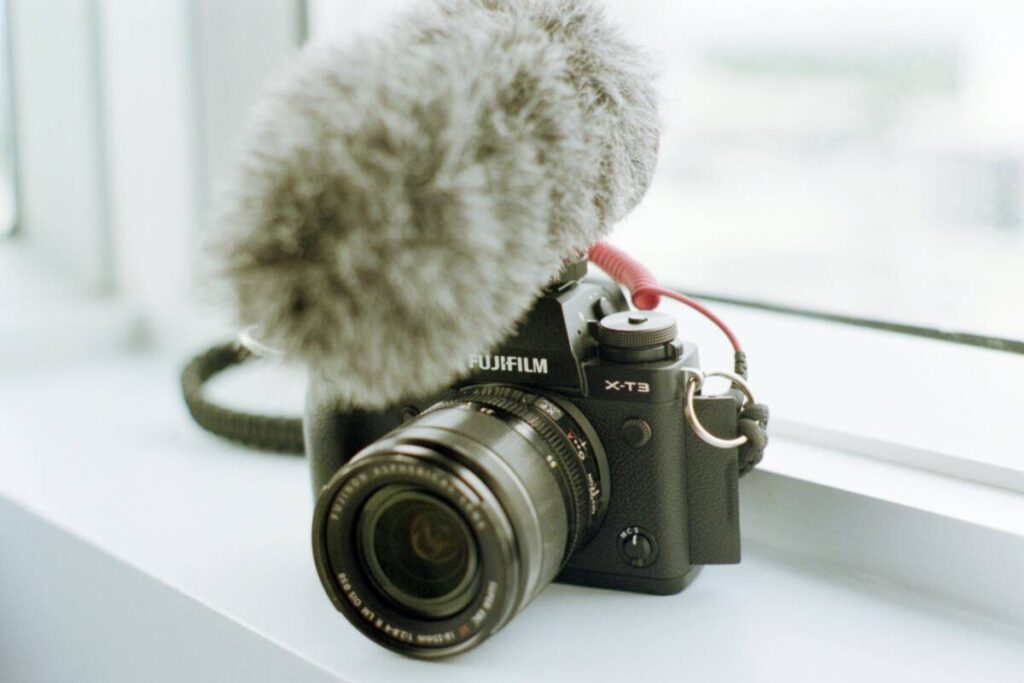 If you're serious about making professional-grade art tutorial videos, here's a round-up of the extras that will raise your game…
Particularly important in art tutorials, lighting can make or break a video.
ESDDI Softbox Photography Lighting Kit 20 x 28 inch
The aim is to create an even light. This looks professional, will properly represent your work, and is flattering for you! If you have room, a softbox photography kit like this one is effective and economical.
SYOSIN Ring Light, 10.2″ LED Ring Light with Tripod Stand, 3 Color Modes and 10 Brightness for Streaming, Makeup, Selfie Photography
Alternatively, a light ring is easy to set up, and sets are available that have adjustable tripods, and different light temperatures.
If you do one thing after reading this article, please invest in a proper mic. The difference that decent sound will make to the quality of your tutorials should not be underestimated.
RØDE VideoMic GO On Camera Microphone – Black/Red
A directional mic like this one from leading manufacturers Rode clips onto your camera and picks up sound from a focused area, so cutting out background noise.
PowerDeWise Lavalier Microphone Compatible with iPhone
You might prefer a mic that clips onto your clothes – a lavalier mic. This neat model from Power DeWise has been designed specifically with iPhone users in mind.
Blue Microphones Yeti – USB Microphone for Recording and streaming on PC and Mac, 3 Condenser capsules, 4 Pick-Up Patterns, Headphone Output and Volume Control, Black (Blackout)
Or, if you would like a studio-style mic check out the Blue Yeti. This mic gives excellent sound quality, but remember you'll need a mic stand or tabletop stand to hold it.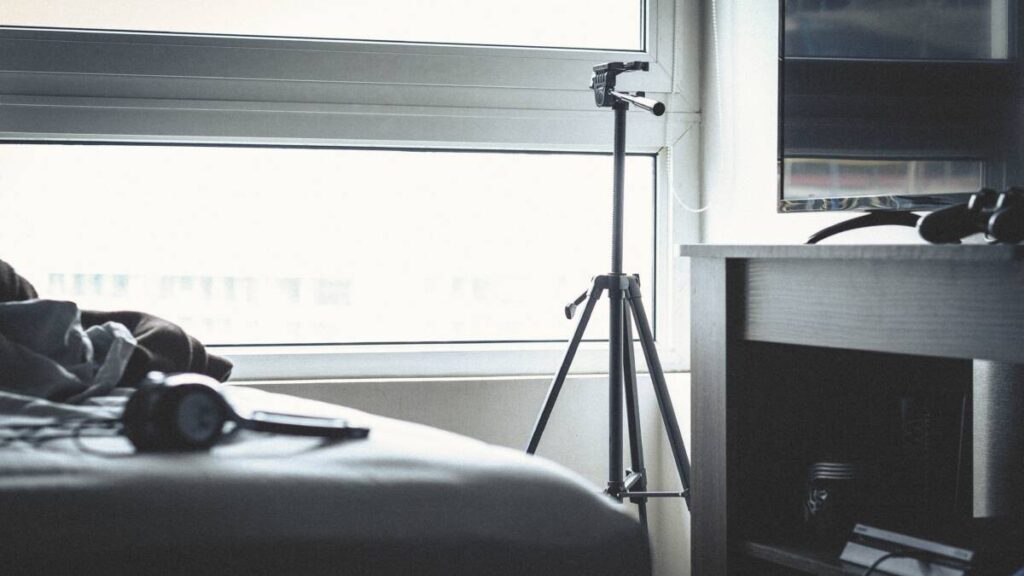 We've all balanced our phone on a water bottle or perched a camera precariously on a pile of books, haven't we? Well if you want a much MUCH better solution pick yourself up a tripod. Basic camera tripods are fairly easy to get hold of, and these two go the extra mile:
Joby JB01505-BWW GorillaPod 325 Tripod for Camera
The gold standard for vloggers, the GorillaPod tripod is an incredibly versatile piece of kit with grippy, bendable legs and a tilting head to get just the shot you need.
TARION Overhead Tripod Mount Articulating Arm Phone Holder Video Webcam Stand Lazy Arm Clamp Table Desktop Suspension Scissor Arm Stand (Black)
If you are making tutorials while you work at a table, this handy little tripod could give you a professional edge. It gets your camera right over your work, so your students can see exactly what you see. It comes with a ball head for your camera and a smartphone clip.
Conclusion
Don't underestimate the work that goes into making art tutorial videos. These products are time-consuming, but the range of ways that you can use video content means that your potential to make money is really strong.
And video tutorials are great because they are easy to get into – even though they need a lot of time, you don't need a huge amount of cash investment to make a good job.