Are you going to sell artworks online or sell art prints online?
Before starting with any of the platforms, you need to figure out which one would best fit your art practice.
But of course, you can also sell both at the same time. You just have to weigh the pros and cons if you intend to take that route.
If you are going to sell both, will you discourage your high-paying clients from buying your paintings because you are also selling affordable printed versions?
Or will your perceived value or image as an artist change if you are going to sell print-on-demand merchandise?
On the other hand, if you'll sell art prints online, you are also opening yourself to a massive stream of passive income from your digital artworks.
It can be a tough decision, so do your research and again weigh the advantages and disadvantages.
So, go ahead and take a moment out from your studio to reflect. Once you have made up your mind, you can proceed with choosing the best platform to sell your art online.
At the end of the day, it all boils down to branding.
Without further ado, below are 15 of the best websites to sell your art online.
Selling Art Online Best Sites
Like what I've said earlier, you can either focus your artistic and entrepreneurial energies to sell artworks online or sell art prints online.
In this article, I am going to cover some of the best sites that specialize in these two art markets.
Sites to Sell Your Artworks Online
1. Singulart
If you're someone who've had solo exhibitions before, and who have received recognition and prestigious prizes both locally and internationally, then you can be part of the Singulart community.
This platform works with artists all over the world to transform the global art market.
They believe that art has no boundaries. It's their goal to market the works and profiles of their curated artists to collectors and online buyers around the world.
Singulart is an online art gallery powerhouse with over 50,000 artworks from more than 80 countries across the globe.
Although they are well-known in selling paintings of their curated artists, they also feature other forms of art such as sculpture, photography, drawings, mixed media, digital, textiles, and works on paper.
2. Artfinder
With more than 10,000 artists from 108 countries selling on this platform, Artfinder is certainly one of the most trusted sites to sell original artworks online.
They take pride in connecting buyers to independent artists around the world.
And all of their artists – painters, sculptors, photographers, and printmakers – sell on their own terms.
They have full control of their artworks from pricing to packaging.
To be a member of their growing community, you should go through their application process and before you can do that you need to create an account first. They will require you to submit high-quality images of your artworks, your artist statement or inspiration, and a short statement about yourself.
Once accepted, you can set-up your storefront easily and start selling your artworks.
Artfinder only allows the selling of original artworks, which means no reproduction prints or posters.
What's the catch? They take a 33 to 40% commission on sales.
But with the amount of exposure that you can get and their established audience of art buyers and enthusiasts, 33-40% is just a fair cut.
And just to give you a comparison, most galleries take somewhere around 50% from pieces that you sell.
3. Azucar Gallery
Azucar is an online magazine and art gallery that features the works of young and emerging artists.
It's a portal for the distribution of self-produced content, a platform to sell art online, and showcase the works of artists worldwide both online and through international exhibitions.
Beyond being an online art marketplace, Azucar Gallery is also known for organizing events for their artists.
Click here to submit your portfolio.
4. Saatchi Art
Saatchi Art is one of the most respected names in the art business with over 65,000 artists from around the world selling their artworks on their platform.
They also take pride in providing artists and art enthusiasts worldwide with an expertly curated environment.
Their unparalleled selections of art pieces – paintings, sculptures, drawings, prints, and photographs – are available in price points that range anywhere from $100 to $10,000.
As such, there's certainly one of a kind piece of art that would meet the budget and taste of art lovers globally.
5. Artsper
Artsper prides itself on being the European leader for online contemporary sales.
They partner only with the best galleries across Europe.
Hence, works feature on their platform are guaranteed of high quality and authentic.
Their prices are also the same with the galleries, so their buyers can save from making the trip.
Moreover, they also offer their buyers a free return if they fail to find a perfect spot for the artwork that they purchased.
Artsper will shoulder the shipping back to them and they will also reimburse the payment.
Their experts are also always ready to give personalized advice to assist their clients during the buying process.
6. UGallery
Having been in the industry since 2006, UGallery has developed a massive following of artists, art collectors, and interior designers in over 50 countries.
Unlike other online galleries, they only sell artworks that are not displayed anywhere.
They work closely with all their artists to ensure the quality of their works and make sure that the artworks are priced consistently and all the necessary pieces of information are listed.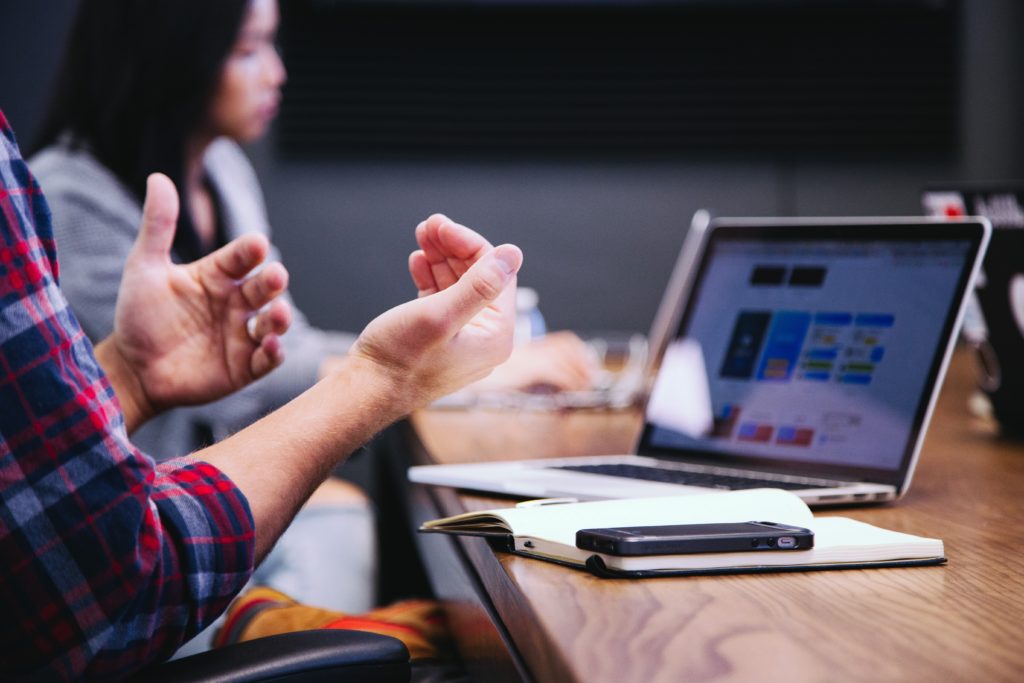 UGallery encourages top emerging mid-career artists with a positive attitude to apply.
Once accepted, every artwork that their artists show on their gallery needs to be exclusive with them for the entire time that they represent the piece.
If the artist wishes to remove it from their website, UGallery requires a two weeks' notice and only after the artwork has been on their website for at least three months.
Also, for every sold piece, the sale of the artwork will be split by 50/50. They also cover the cost of packaging and shipping of the artwork.
Sites to Sell Your Art Prints Online
7. Society 6
Print on demand is one of the most popular ways to earn as an artist these days, and Society 6 is one of the more well-known sites in this field.
In this platform, artists can transform their artworks into different types of merchandise such as notebooks, phone cases, shirts, bags, yoga mats, and coolers.
Artists can also see their pieces have a new life and be sold in the forms of wall arts, furniture pieces, tapestries, rugs, pillows, posters, and a lot more.
Society 6 is an open community where anyone can sign up as an artist and sell. For every sale that you make, you get 10%.
For art prints, canvas prints, and framed prints, you can set your own price beyond the standard 10%.
You can also join in their affiliate program where you can earn an additional 10% on sales that you refer.
8. Kite.Ly
Kite.Ly is another popular print-on-demand solution that allows you to sell merchandise from your website using your original artworks.
So, you need to have a website to be able to use their services, which is also a good thing since as an artist and a business owner, you really need to invest on your website.
9. ArtPal*
With ArtPal, you can create your gallery and start selling your art for free.
You don't have to pay membership fees, and they also don't take commissions.
You can start selling your art in no time. Whether you are an artist, a collector, a gallery, or someone who has artworks to sell, you can sign up on ArtPal and sell your art on their platform.
They also offer print on demand solutions so you can sell more, without working more hours.
Again, signing up is just free and easy. Check them out here.
10. Zazzle
Any product and design imaginable can be actualized with the help of Zazzle, one of the world's on-demand online marketplaces.
Like the rest of the print-on-demand platforms, they also offer an affiliate program to increase your chances of earning.
And the wonderful thing about them is that they give their artists freedom when it comes to their desired royalty percentage.
As an artist on their platform, you can choose a royalty rate from 5% to 99% by increasing the price of your product so you can enjoy your desired percentage.
Do you want to try them out? Click here to check how their platform works.
11. Creative Market
With more than 6 million members to date, Creative Market is undeniably one of the world's favorite marketplaces for design.
There are two ways to earn on their platform: you can open your shop to sell your art, or be an affiliate to earn a 10% commission on all new customer orders.
By opening your shop, you can set your own price on all the products that you sell and take home 70% for each sale.
Creative Market is passionate about giving the power to the creators.
12. This is a Limited Edition
If you'd love to sell your art to a commercial audience, then This is a Limited Edition is a great avenue for you to start your art business ventures.
Works of famous artists like Audrey Kawasaki, Jon Burgerman, and Mode 2 are also featured on this site.
However, unlike other platforms, This is a Limited Edition is strict with their vetting process for artists.
You can start your journey with them by sending a query.
Sites to Sell Your Artworks or Art Prints Online
13. Amazon Art
I'm sure you are cognizant about Amazon but have you heard about Amazon Art?
Well, it was launched in 2013 to help artists all around the world widen their reach and increase their sales as an artist.
Amazon Art supports the selling of paintings, drawings, prints, and mixed media.
With Amazon's good image and its massive global scope, there's really a huge potential of earning a lot and extending your reach by signing up as a seller on Amazon Art.
14. Etsy
Etsy is certainly one of the most popular sites for an artist to make money with their craft.
Although it's well-known as a go-to online store for handmade products like jewelry, home decors, and other one-of-a-kind pieces, Etsy is also a haven for artists to sell their prints, paintings, drawings and illustrations.
Anyone can sell on Etsy without having to worry about recurring monthly fees.
You will just pay $.015 for every listing, which will be active for 4 months or until they are sold.
For every sale that you make, there is also a 5% transaction fee and a PayPal fee.
15. eBay Collective
If Amazon has Amazon Art, eBay also has eBay Collective.
However, unlike the former, artists can sell 3D arts like sculptures on eBay Collective.
Artists can also choose to auction their artworks instead of selling them at a fixed price.
Wrapping It Up!
Apart from selling on these sites, you should also make your own website.
Besides, you should first invest in your site before selling on other platforms.
Your site won't just serve as your store, it can also be your portfolio allowing you to widen your reach and receive passive inquiries and custom orders from anywhere in the world.
What can you say about this article? Let me feel your presence by sharing your comments and suggestions below. I'd love to hear your thoughts out.
Looking For More?
Feel free to check out these other articles about art: