Finding cost effective art software solutions
Drawing software can be extremely expensive. So much so, that the mere thought of these start-up costs can be enough to prevent budding art-trepreneurs from setting up their own business.
We want to help artists to succeed, so we've created this article about cost effective art software solutions that can help reduce the price of set up for those looking to make an impact on the art world.
This article is your guide to getting the best drawing software for artists that you can use for free.
We've listed all of the pro's and con's of each free art software solution to provide you with an easy choice when it comes to selecting your next piece of creative technology.
You can also expect to secure a deeper understanding of the main features, limitations and possibilities of each of the listed software programs.
Choosing the best free drawing software for your new art business
Each of the following pieces art software is free to use and was selected because they are the best drawing software solutions that digital artists can get their hands on.
Meaning that digital artists who wish to sell their creations afterward will be able to create professional drawings and paintings with all of the features that they need to produce an exceptional standard of work.
Free drawing software option #1: Krita
Overview: Krita is a powerful free drawing tool for new artists who don't want to spend any money when starting out.
Starting or enhancing your digital drawing career with this software for digital art with Krita is a great decision, due to its main features.

It's used by many artists to create comic strips and manga art, but there are no limitations to the style of art that can be created.
This program supports varied color schemes, has quick drawing hotkeys that make your work a lot easier and works with both Microsoft Windows™ and Mac OS X™ machines.
Art software features: Krita is easy to use, once you are orientated and used to the positioning of the different tools.
The display of this artist software is quite intuitive and there are fun features that give the user an interesting experience.
Within the brush configuration window, you can create a custom a brush icon to better identify it in the future.
You can even be test this feature inside the same window, without applying any strokes to the open document.
Another feature that deserves to be highlighted is a complete wheel for color selection and other image formatting options that appear with a single click, which comes in handy if you have tight deadlines for creating custom artwork for our clients.
Art software limitations: There is a lack of manipulation and transformation tools on the free version of Krita, which may be frustrating for experience digital artists who are used to having a variety of features to play around with.
Frustration levels regarding this entirely depends on how dependant you are on these additional features to complete your art piece and how adaptable you are regarding online drawing software.
Drawing software pros:
Easy to use and very intuitive
Brush icon customization
Supports many color schemes
Quick-access color wheel
Drawing software cons:
Lack of manipulation and transformation tools.
Free drawing software option 2 . GIMP
Overview: GIMP is image manipulation software which has remained free for users for a long time.
It has been unofficially defined as a great option for digital artists because of its extensive range of drawing, design and formatting tools, which are very similar to those offered by Photoshop™.
Besides being an amazing design tool to paint and draw for free, it also allows you to import vector art so that you can adapt and edit existing images.
Art software features: The toolbox within this free design tool can be adjusted and positioned to suit your needs.
You can also customize your artwork by adding layers, or explore other tools that you can add to your dashboard for easy access when designing.
The best feature on GIMP is the ability to engage in their online community.
Here you can find extensive libraries and useful plugins to improve the dynamics of your software.
GIMP also works with both Microsoft Windows™ and Mac OS X™, as well as being available in a GNU/Linux version.
Art software limitations. Understanding the tools and customization processes of GIMP can be a little mind-blowing to begin with, as it takes a while to get used to the positioning and functions of each feature.
Fortunately, there are a range of informative tutorials on the web that can help you to adapt and find the features that you need to complete an exceptional piece of art for your audience.
Also, because GIMP is not officially created for the use of pen pressure configuration, some digital artists may find the lack of this tool frustrating.
Drawing software pros:
Floating toolbox customisation
Plugins from the community
Edits vector art
Drawing software cons:
Use of tutorials may be necessary to adapt to new design software
Limitations regarding pen pressure detection
Free drawing software option 3 . MediBang Paint Pro
Overview: MediBang Paint Pro is free artist software that is perfect for the creation of comics and illustrations.
This drawing software is great for artists looking to expand their skills and grow in this business.
MediBang Paint Pro contains the most basic characteristics of the other design software options including layers, color wheels and a huge variety of drawing and editing tools.
Art software features: The features and tools within this drawing software are more than enough to create professional digital art for your clients.
Competent illustrators and manga creators should definitely be capable of creating anything from polished sketches to line arts and final products for sale. This artist software is also compatible with Windows or a Mac machine.
Art software limitations. Simplicity is the most limited part of MediBang Paint Pro. There aren't any huge characteristics that can be classified as incredible. However, this software is completely free and can be very useful when planning or creating a draft for your digital art.
Drawing software pros:
Simple to use and understand
Excellent range of design and editing tools
Drawing software cons:
It doesn't offer anything special in relation to others.
Free drawing software option 4: Inkscape
Overview: Inkscape is a vector program that allows the creation of basically anything using path and pen tools.
Many artists create amazing and valuable pieces from vectors.
Although, some artwork may need to be polished off with painting afterwards, perhaps using some of the free drawing software options we've provided in this list, but others just need a vector program such as Inkscape.
Art software features: The main dashboard where your art is created has an infinite amount of storage, so you can create any number of sketches and line arts can within a single document.
Previous knowledge of vector is necessary to fully use the resources of this tool.
However, once you've wrapped your head around this, you can edit your images and illustrations by simply clicking and dragging.
This is a fantastic option for beginners as they can create shapes and lines before really going to the polishing process.
Especially when using free tools, which may not include auto-fix for crooked lines, combining one of them with this drawing and vector software would be the best of choices.
It's available for GNU/Linux, Microsoft Windows™ and can be built in Mac with its MacPorts.
Art software limitations: As Inkscape is a vector tool, painting options are limited. We recommend that if you choose Inkscape, you combine it with another piece of artist software, if you intend to add color or some painting style before selling the piece.
If not, it's a great stand alone option for creating perfect lines and shapes.
Drawing software pros:
Simple to use and understand
Great for creating lines and shapes
Good for initial steps of creating an art
Drawing software cons:
Not meant to create paintings
Free drawing software option 5 . QueekyPaint
Overview: Queekypaint is a very simple design program and a good starting point for new digital artists.
There aren't as many tools as the other options we have listed, but it's possible to create beautiful pieces of professional artwork.
Art software feature: Like most of the free drawing software for options, QueekyPaint has a layers window to help divide the sections of your artwork.
You also have the option to create images with a transparent background.
QueekyPaint is available online, which means no download or install is necessary, which might suit the needs of some artists who need to savour storage space for their big image files.
This option is available for Microsoft Windows™ and Mac OS X™.
Art software limitations: Although QueekyPaint is the simplest free drawing software in this list, the disadvantage of this is the lack of additional features.
Being free and suitable for beginners, the main limitation of QueekyPaint is being too basic.
Drawing software pros:
Very simple to use and understand
Good for beginners
Available online
Drawing software cons: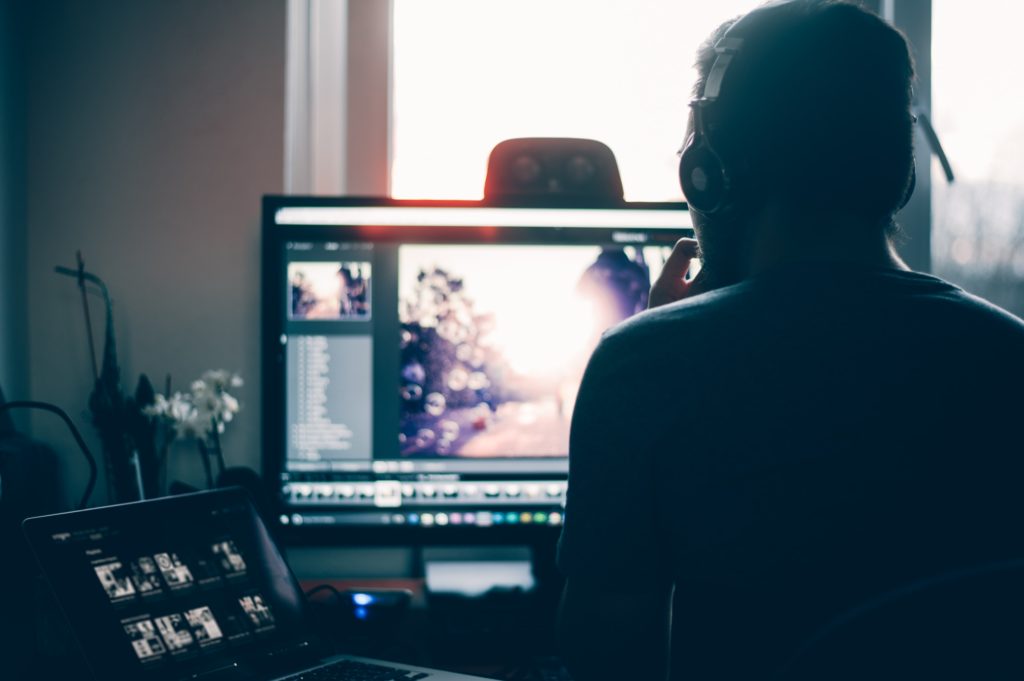 Free drawing software option 6: FireAlpaca
Overview: FireAlpaca may be the one drawing tool in this list that gets closer to the paid versions of art creation and design software.
The platform is user friendly and has a fabulous variety of features to choose from.
Art software features: This free drawing software has many tools and a user-friendly display to help you create amazing pieces of art.
It comes with a pen stabilizer tool included, which is great for beginners who haven't experienced this style of design just yet, as well as experienced professional artists who want to refine their artwork to perfection.
FireAlpaca design software also comes with built-in templates to help with creating comic strips and other design work.
There is also the option to activate a 3D-view of your work, which is a feature that isn't available on the other free artist software options that we have listed.
It's also available for Microsoft Windows™ and Mac OS X™.
Art software limitations: For a free product, FireAlpaca offers a variety of useful resources and tools. There weren't any particular cons that we could find in comparison to other free options.
Drawing software pros:
Many useful tools
Good for beginners
Built-in templates
3D-mode
Drawing software cons:
Free drawing software option 7 . Sketchbook Pro
Overview: Sketchbook Pro has a free version available for beginners and artists who want a cost effective design program that is scaled down to their need.
Despite of the name, you can use this software to draw professional artwork for free.
It's not only about sketches, however you might want to upgrade after using it for a while, for which you will be subject you to charges.
Art software features: Sketchbook Free has been evaluated many artists and is considered a great tool for not limiting the speed.
Others pieces of design software may experience lag and even cut off or resume in a wrong way, but not this option.
The interface of this design platform is very intuitive and even fun to use, with tools and windows clearly separated to avoid confusing the artist.
It's also available for Microsoft Windows™ and Mac OS X™.
Art software limitations: Being a free version of a more resourceful product, there are less tools and options to use.
However, you can still create great pieces of artwork that can be sold with Sketchbook.
As all other free products are limited in a certain way, we don't consider this to be a major disadvantage for budding digital artists.
Drawing software pros:
Simple to use;
Good for beginners;
Doesn't have problems with speed.
Drawing software cons:
Final considerations for choosing free drawing software for artists
Great drawings are the result of talent, effort and dedication.
Continuous training and making mistakes are part of the process of becoming an artist, when it's finally the time to produce creations and sell to earn some money.
Sometimes it's simply not affordable to buy drawing software, making selecting a free tool to draw is the best way forward.
There are many different art software options out there, however, you need to make sure that you choose the right option for your style, as well as your needs.
We hope that our evaluation of the different free art and design software which are available to you will help you to develop your career, enhance your design work and help you to become a full-time professional artist.
Keep practicing and acquiring knowledge, and you will soon be able to purchase the best options of drawing software out there, until then, you can enjoy this range of quality design software for free!