Website traffic is good for business, but it ain't enough! What happens after a visitor lands on your page is equally important – it's what brings in the leads, and ultimately the sales.
But how do you improve your website user experience, sales, and leads? The answer can be summed up in one jam-packed solution – Hotjar.
Hotjar prepares the way for your visitors to arrive easily from point A to point B(UY).
It's an 8-in-1 website analytics and feedback tool that helps you better understand your website visitors.
With over 2 million websites using Hotjar, it is certainly heating up as the go-to website statistics tool. And to achieve this number of users in 5 years-time is an amazing feat that only goes to show how popular it is.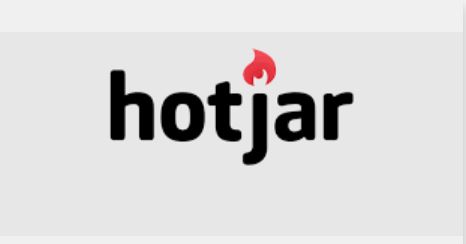 Hotjar Review: The All-in-One Visual Analytics Tool
What is Hotjar?
Hotjar is the ultimate tool that helps you understand your users so you can make appropriate changes on your site to provide them a better experience.
Its primary selling point is that it is both an analytics and feedback tool, with features that can be further subdivided into 8 essential functions.
Before its inception in 2014, business owners and online personalities need different platforms to get all these core functionalities. As such, Hotjar didn't only decrease the complexity of having to deal with multiple tools; it also decreased the overall cost of the CRO (conversion rate optimization) toolkit.
Let us take a detailed look at its 8 user benefits so you'll have a better understanding of what is Hotjar and its value.
Hotjar Heatmap – Visualize Your User's Behavior
Heatmapping takes analytics to a whole new level. With this feature, you will know where your visitors are clicking, tapping, and scrolling on your website.
Hence, you can have a better understanding of the pages and areas on your site that drives results and those that need improvement.
Hotjar has three different types of heat mapping tools: scroll maps, click maps, and move maps.
Scroll maps show the percentage of people who scroll down on specific areas on your site. These maps also give you data on how far your visitors scroll down a certain page.
Knowing these bits of information is important so you can make the needed changes on your site to give your users a better experience, which can ultimately lead to conversions.
Click maps give you data on where your visitors click their mouse on desktop devices, and where they tap on their mobile phones (tap maps).
Finally, move maps monitor where your visitors move and pause their mouse as they scroll on your page.
These maps give you an indication as to where your website visitors might be looking as they scroll on your page.
Visitor Recordings – View Your User's Experience From Their Perspective
Visitor recording is certainly one of Hotjar's standout features, and they are also among the first analytics tool to offer this in the market.
With visitor recordings, you can replay sessions of your visitors while they are on your page. By watching your visitor clicks, taps, pause, and mouse movements, you can cite issues that needed to be addressed.
You can also tag each recording based on your observation, such as confusing pricing, unclear about snapshot sizes, and so on.
And in addition with the ability to tag the video, you can also include notes to elaborate on the tag that you added.
Conversion Funnels – Track Conversions and See Where Your Users are Dropping Off
Simply speaking, with this feature Hotjar is helping you track conversions on your site depending on the goal that you set in the first place.
Conversion funnels let you see where your visitors are converting more and where they are dropping off or leaving from your site.
The results that you get from this feature will open your eyes to the areas with the biggest room for improvement.
Form Analysis – Improve Your Online Form Completion Rate
With Hotjar's form analysis, you'll know how your web visitors use your forms. Hence, you can improve your site's online form completion rate by knowing the areas that take too long to fill, which are left blank, and why your users are leaving your form or page all of a sudden.
Again, there are three core functions of this feature: visualize form and field engagement, identify fields with issues, and keep track of drop-offs and submission stats.
Feedback Polls – Directly Ask Your Visitors to Understand their Experience
The combination of analytics and feedback polls is what sets Hotjar apart from its competitors.
With this feature, you can get direct feedback from your visitors by asking what they want to get from your site and what is hindering them from achieving it.
For example, you can ask them if there is anything that is preventing them from signing up at this point. And then, give them choices that they can tick whether it's the price, or if they want to learn more about your services, and so on.
And you can target questions to your visitors anywhere they are on your site.
Incoming Feedback – Give Your Visitors an Easy Way to Leave a Feedback
The incoming feedback feature allows you to add a feedback widget on your page that can be easily seen by your visitors.
Hence, they can easily click on that and leave instant feedback if they come across an issue suddenly, or if they just want to air out compliments or sentiments about your site.
Surveys – Know Your Audience Better
Hotjar has a friendly approach in asking its visitors to answer a quick survey. And you can create the surveys easily that can collect answers from your users whatever device they are using.
You can also distribute the surveys using emails, web links, or a friendly invitation to your users just before they leave your site.
Recruit Test Users – Invite Your Visitors for a Live User Test
Results generated from user testing help improve your site to give your visitors a better experience.
With Hotjar, you can add a widget on your website asking your visitors to take part in a live user test and in exchange, you can offer them a gift like an Amazon gift voucher or a discount from your products or services.
5 Best Hotjar Alternatives
Without a doubt, Hotjar certainly helps in improving your website's user experience, and ultimately in increasing your sales, and in getting better leads without offering exciting giveaways.
But of course, it's always better to look for other options before signing up on Hotjar even if they also offer a free plan for sites with low traffic.
Besides, money isn't always the issue – it can also be some limitations on Hotjar's features, or you might just want a more in-depth insight into the behavior of your visitors.
To satisfy your curiosity, check out the list that I made below of some of the best alternatives to Hotjar.
Just like Hotjar, Mouseflow also offers a free forever plan. Their paid plans start at 29 €/month while Hotjar's premium plans start at $29.
The core features of Mouseflow are session replay, heatmaps, funnels, forms, and feedbacks. However, unlike Hotjar, it doesn't have a survey feature and it doesn't offer a free trial.
On the other hand, it has an affiliate program where they give a recurrent commission to everyone who contributes to their growth.
Visit Mouseflow now to find out more about its features and latest offers.
Crazy Egg stands by their tag line, "Make your website better. Instantly."
With over 300,000 websites currently under their radar, it's certainly proof that they can deliver their promise. Crazy Egg helps to improve the aspects that are working on your site, fix those that aren't, and test new ideas to provide a better user experience to your visitors.
They also offer a 30-day free trial, and their paid plans start at $24/month.
One of the strongest features of Crazy Egg is that it provides more room for customization than Hotjar. It also has impressive heatmaps, and its session recordings look a bit more organized.
Another stand-out and cost-effective feature of this website analytics tool is its user-friendly editor that allows you to create and edit content easily.
And with Crazy Egg, you can create the perfect web page with its A/B Testing Tool. Hence, even if you are not an expert web developer you can change some aspects of your site and create a page that drives more conversions without breaking a sweat.
For a more in-depth review of Crazy Egg, feel free to check out this article.
Matomo is an excellent budget-friendly alternative to Hotjar with their paid plans starting at $20 per month.
For this price, you won't be getting a compromised version of the other more expensive website analytics tools in the market.
Its core features are heatmaps, A/B testing, funnels, session recordings, goals, and form analytics.
One of the strongest features of Matomo that they take pride in is that they provide 100% accurate data, unlike other tools that have a cap on accurate data reporting.
With other tools, once your web traffic reaches a certain limit, the information that will be provided will just be a guess or a percentage of your overall data.
Moreover, one feature that is unique with Matomo is Visitor Profiles. With this, every action that your visitor does on your site will be compiled into a full historical profile.
Hence, you can evaluate the life-time actions of an active user on your site. It can also give you a better understanding of a visitor that comes to your site now and then but never purchases something.
You might want to visit Matomo today.
Freshmarketer is an all-in-one conversion optimization tool that could power your site's marketing lifecycle from customer acquisition, engagement, to customer retention.
If you are strongly ardent about getting better leads, faster conversions and sales, then Freshmarketer would be a perfect fit for you. However, it does come with a heftier price tag at $61 per month.
Why is it more expensive? Well, it's actually a reasonable price considering the following amazing features that it provides:
Email Marketing: email campaigns, contact management, customer segmentation, email analytics
Marketing Automation: customer journey, website tracking, form tracking
Conversion Optimization: heatmaps, session replays, funnels, form analytics, A/B testing, split testing, personalization, polls, and feedback
Integrations: CRM and CRO integrations
Check out this review about Freshmarketer, if you'd like to read another writer's perspectives.
If you are looking for the cheapest alternative to Hotjar, then it's Lucky Orange.
You can enjoy the benefits of this conversion optimization suite for as low as $10 per month.
Its primary features include a realtime dashboard, realtime visitor map, session recordings, dynamic heatmaps, segmentation, element analytics, 3-way chat to your visitors, conversion funnels, form analytics, instant feedback, polls, and surveys.
Click here to learn more about Lucky Orange.
Get a Web Analytics Tool Today
Hotjar may seem to be the topmost choice of business owners and marketers today, but you don't have to go with it if you are not comfortable.
I can't even say that it has the most number of features because Freshmarketer has more to offer at a higher monthly cost. Each web analytics tool has its fair share of pros and cons.
And you just need to discern whether you would pay for a feature that you don't need that much right now, especially if your site is still starting with lower traffic.
Hence, you need to assess your situation and weigh your options. And you can't use your budget as an excuse to skip using a web analytics tool for now.
Like what I've said earlier, Hotjar and some of the other alternatives also offer a free plan with limited capacities. And Lucky Orange's premium plans start at only $10 per month. If your site is still new, that can be a good starting point than having no visual analytics tool at all.
If you have found a better alternative to Hotjar or a cheaper substitute to Lucky Orange, feel free to share in the comments below.
I'd also love to hear your experience with the tools that I mentioned in this article. And if you have other recommendations, don't hesitate to leave them in the comments, as well.
Below are other related articles that you might love to read: